Coulee Bend Statesman
Last Updated on Jan. 13, 2014
---
'Manny' is the first foal from our cremello mare, Nirvana and we couldn't be more pleased. He is a big powerhouse of a colt with the incredible sport horse movement of his dam. Upright, chiseled face, broad forehead, powerful build, this boy is all Morgan and proud of it ! Manny caught the eye of Carolyn and Jason in Saskatchewan and we are very pleased that they chose Manny is a new addition to their select herd of horses. We know he is in excellent hands and we look forward to hearing many updates about him as he grows ! Enjoy your new horse, he is special !!

---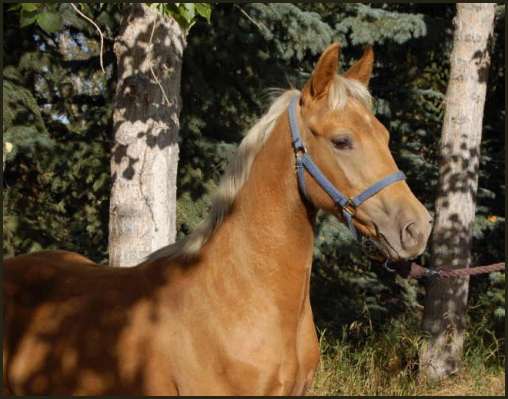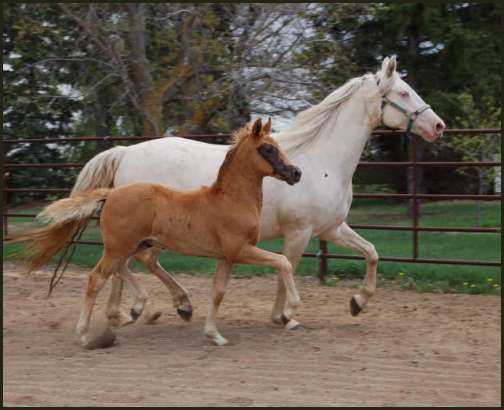 ---
Pedigree for Coulee Bend Statesman
Morgan colt
2013 Palomino Morgan Colt

Sire
Unconventional
Sire
Gone Gold
Sire
Adiel's Casino Gold
Dam
Kennebec Topaz
Dam
Foxton Frosty Dawn
Sire
Foxton Society Beau
Dam
Foxton Smokey Dawn
Dam
Coulee Bend Nirvana
Sire
Gold Correll Chinook FD
Sire
Triple S Chinook
Dam
Singing Winds Bicentenial
Dam
Dody Little Bell SRDA
Sire
Red Rose Gold Eddie
Dam
Lonedove Rosei Bell SRD
---

By D.L.C. Consulting Inc.