Coulee Bend Quasar
Last Updated on Nov. 06, 2011
---
We are very excited to announce the sale of Quasar to Amanda Buchanan, of GV Morgans in Queensland, Australia !! Quasar is one of only 3 confirmed palomino silver dapple mares in the Morgan breed, and will be the FIRST silver dapple Morgan in Australia. With her movie star looks and outstanding disposition, Quasar is sure to be an outstanding Morgan ambassador. We wish you lots of happy trails with Quasar and many beautiful, colorful foals !
---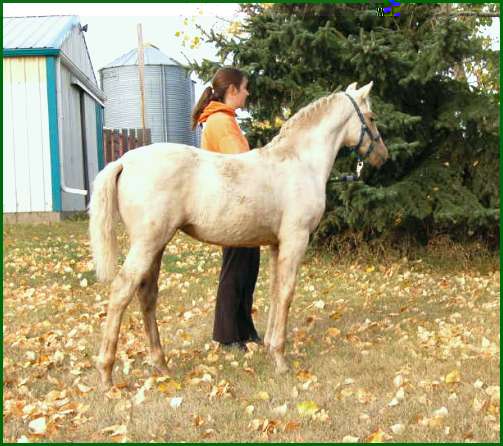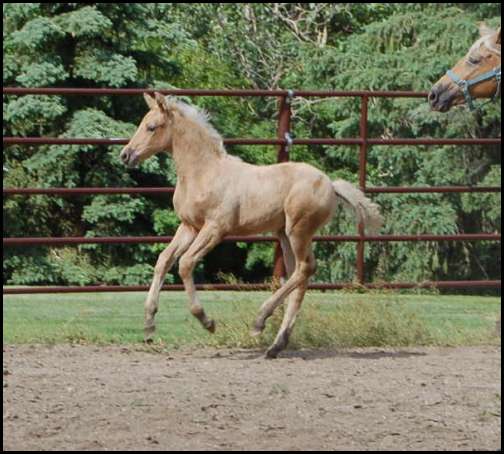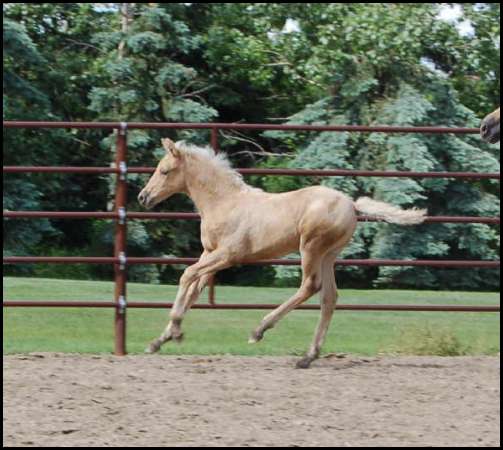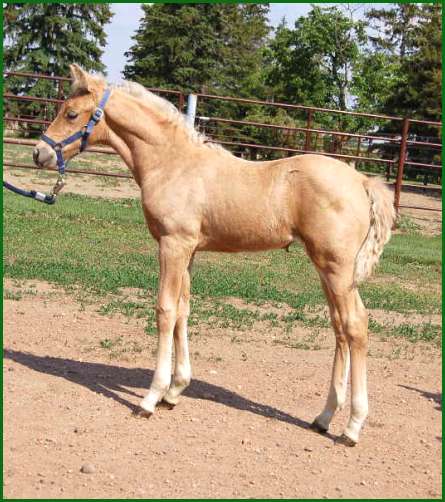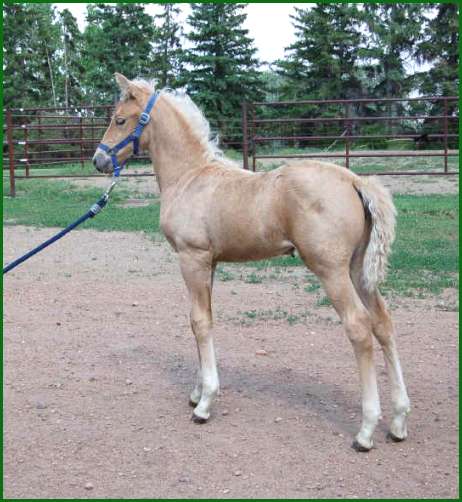 ---
Pedigree for Coulee Bend Quasar
Morgan
2011 Filly
Sire
Unconventional
Sire
Gone Gold
Sire
Adiel's Casino Gold
Sire
Sweet's Dexter
Dam
Eden Rose
Dam
Kennebec Topaz
Sire
Medomak Cavalier
Dam
Kennebec Opal
Dam
Foxton Frosty Dawn
Sire
Foxton Society Beau
Sire
Society Statusmaster
Dam
Dores Day
Dam
Foxton Smokey Dawn
Sire
Topside Midnight
Dam
Foxton Felicia
Dam
Dody Little Bell SRDA
Sire
Red Rose Gold Eddie
Sire
Triple S Bald Eagle
Sire
Triple S Gold Eagle
Dam
Triple S Red Carmen
Dam
Sokota Mandy
Sire
Bold Knight
Dam
Chincoteague
Dam
Lonedove Rosei Bell SRD
Sire
Caduceus Isaiah
Sire
Justin Knox
Dam
Laura Knox
Dam
Bell Star SRD
Sire
Master Airs
Dam
L U Melba
---

By D.L.C. Consulting Inc.