Coulee Bend Phantom
Last Updated on Aug. 27, 2012
---
Phantom is a gorgeous, athletic, personable gelding that has proven to be as exceptional as we were hoping for from this cross. The wonderful gelding is so easy to work with and absolutely loves attention. Our original plans were to retain Phantom as a gelding for the grand kids, but he is getting to be a much bigger horse than we had thought. As a first foal from his dam, Ash, we had thought he might be a bit on the smaller size, but it appears he is going to easily pass the 15HH mark, and we think that is just a bit too big the kids first horse. Our loss was definately the gain of Gerry and Diane who saw the potential in Phantom and snapped him up. He will be making the trip to their ranch with stable mate, Karisma. Can't wait to see how this boy grows up !
---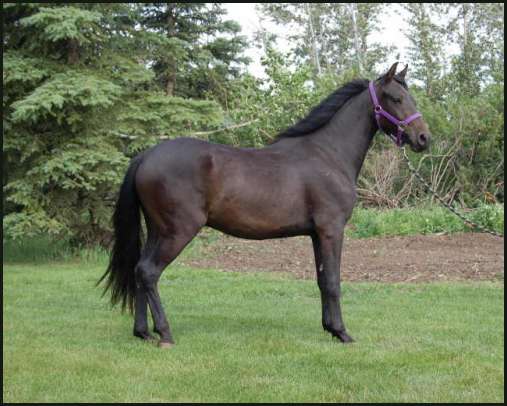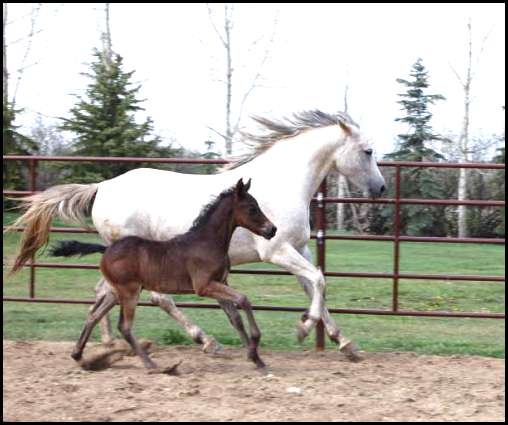 ---
Pedigree for Coulee Bend Phantom
Morgan
2010 Colt
Sire
UVM Thomise
Sire
UVM Promise
Sire
UVM Highlight
Sire
Orcland Vigildon
Dam
Symphonee
Dam
UVM Empress
Sire
Stanfield
Dam
Inez
Dam
UVM Josie B
Sire
UVM Flash
Sire
Upwey Ben Don
Dam
Norma
Dam
UVM Kathy
Sire
Orcland Vigildon
Dam
Symphonee
Dam
Silverstone Firefly Ash
Sire
CW's Silver Ash
Sire
Hillside Stoney Ash
Sire
Rohan Elessar
Dam
Royalton Muffinette
Dam
Hy-Crest Satina
Sire
Hy Crest Koko
Dam
Lady Satin
Dam
Triple S Firefly
Sire
Triple S Firewind
Sire
Triple S Red Wind
Dam
Triple S Goldusty
Dam
Triple S Carell
Sire
Noibrara Centennial
Dam
Triple S Red Carmen
---

By D.L.C. Consulting Inc.