Coulee Bend Uniquely Dun
Last Updated on July 29, 2015
---
Nick is a very, very cool colt ! Not only because of his rare coloring - he carries the dun AND the crème gene, but that's not all that makes him such a cool colt, it's also because of his totally laid back personality. He never gets bothered by anything - dogs, equipment, loud noises, going new places, whatever. He is doing great with his halter training, loads in a trailer, has had his first farrier trim, has been blanketed, stalled, stands tied queitly for 'snack time'. He is just that great a colt. He is a solid, stocky build, upright, short back, great hip - he has a ton of potential for just about anything.
We honestly couldn't have asked for a better fit, than for Nick to go to his new home at long time Morgan owners - Diamond S Farm where he will be stabled alongside other Coulee Bend bred horses ! The kids are doing amazing work with him and it will be a thrill to see what the future holds for him ! All the best with this great and 'uniquely dun' colt !!
---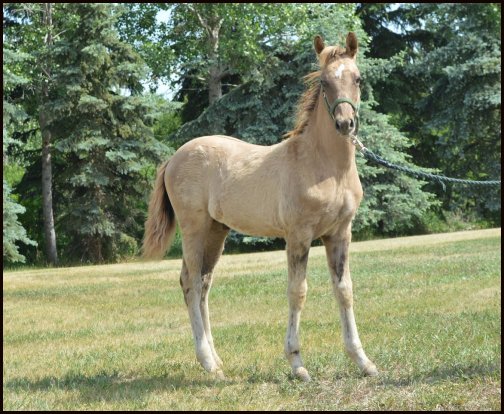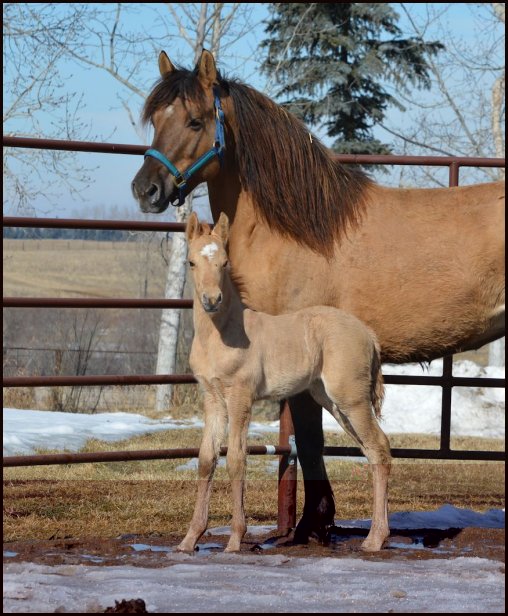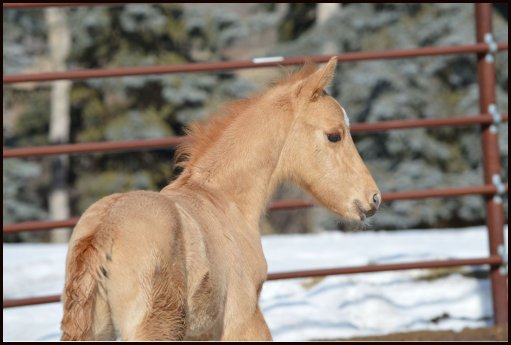 ---

By D.L.C. Consulting Inc.