Coulee Bend Kahlua
Last Updated June 25, 2006
---
Kahlua is a gorgeous chestnut gelding with one hind sock, a star, and a beautiful chiseled face. Kahlua has the nice length of neck and that little extra 'hinge' that we have come to expect from the Frenchie offspring. Kahlua looks like he is destined for the world of western pleasure and should look awesome decked out in silver. His siblings are proving to be very easy to train, have the sense and sensibility to make terrific amateur mounts and the looks to pull off the big wins. Kahlua is ready now to go on and start his training to be your next super star !! Alberta Futurity Nominated.
---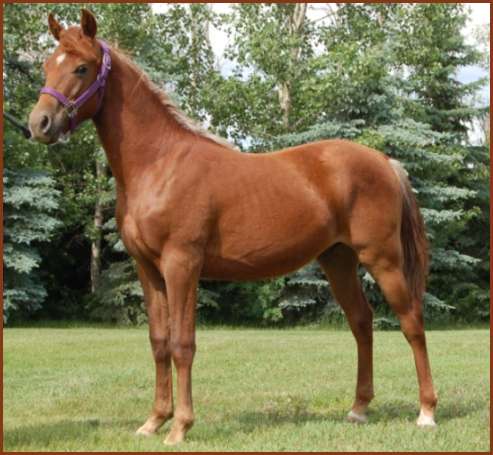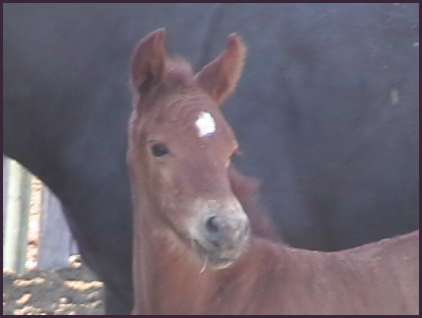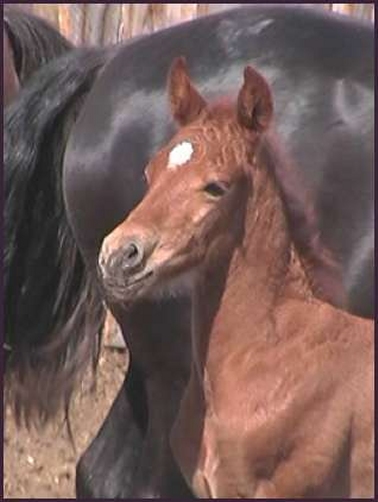 Sire
Season's Forever French
Sire
Futurity French Command
Sire
Carlyle Command
Sire
Waseeka's In Command
Dam
Wawayanda Bay Maebel
Dam
Nobelle
Sire
Nobel Command
Dam
Waseeka Valiant Lady
Dam
Jante Fancy Fashion
Sire
Forevermore
Sire
Beamington
Dam
Merwin Madonna
Dam
Shalena
Sire
Medomak King Cobra
Dam
Azurewood high Time
Dam
Coulee Bend Anticipation
Sire
UVM Antietam
Sire
UVM Tennyson
Sire
Equinox Benn Adam
Dam
UVM Heidi
Dam
UVM Josie B
Sire
UVM Flash
Dam
UVM Kathy
Dam
Carey Sweet Margo
Sire
Max hi Ho Kid
Sire
Quizkid
Dam
Hyray
Dam
Juliendon
Sire
Orcland Flintstone
Dam
Churann
---

By D.L.C. Consulting Inc.