Coulee Bend Independence
Last Updated June 19, 2004
---
'Indy' is a big, bay gelding with a 'question mark' on his face and two hind socks. Indy is a real charmer, LOVES attention,and has a very expressive look that makes you look twice ! Chiseled head, long neck, short back, and good tail set make this extremely athletic gelding one to check out ! Sired by UVM Blackmore and out of our Grand National Champion reining mare, this young gelding is destined for great things. Indy has been sold to Bob & Cec Watson of Oaklea Morgans in Duchess. We look forward to seeing Indy and Cec in the winners circle !! Best of luck !
---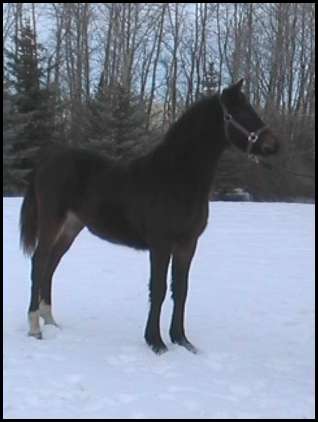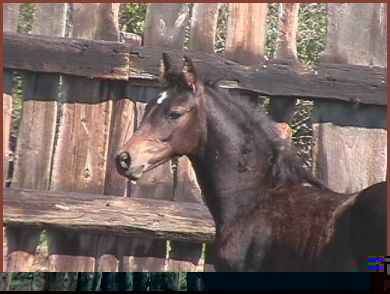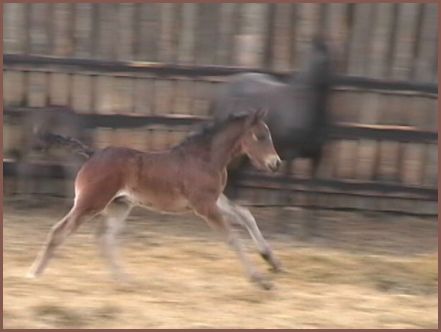 ---
Sire
UVM Blackmore
Sire
UVM Vanir
Sire
B-L Independence
Sire
UVM Enchantor
Dam
Red Nellie
Dam
UVM Larissa
Sire
UVM Elite
Dam
UVM Arissa
Dam
UVM Karen
Sire
UVM Flash
Sire
Upwey Ben Don
Dam
Norma
Dam
UVM Kathy
Sire
Orcland Vigildon
Dam
Symphonee
Dam
Coulee Bend Jasmine X
Sire
JMF Future Vision
Sire
Equinox Eclipse
Sire
Equinox Benn Adam
Dam
Equinox Etude
Dam
W-A-W Coles Coquette
Sire
King Cole
Dam
Triton Flirt
Dam
Barnegat Susie Q
Sire
Sky Ridge Scholar
Sire
Tutor
Dam
Beckridge Donette
Dam
El-D-Bars Cindaletta
Sire
Beckridge Como
Dam
El-d-Bars Travel Leta
---

Last Updated on June 19,2004
By D.L.C. Consulting Inc.