Coulee Bend Truly Fancy
Last Update Sept. 18, 2023

(Regal Charade X Coulee Bend True Bliss)

2023 Chestnut filly

'Fancy' is a gorgeous chestnut filly that definitely lives up to her name ! She is the first foal out of our gorgeous Palomino mare, Coulee Bend True Bliss, and sired by the well known 'colorful' and extremely well bred Morgan stallion, Regal Charade (War and Peace X RRG Flash Dance) Fancy is everything we had hoped for (although a little more white would have been nice ?? ) She is upright, athletic, showy, friendly, inquisitive ............ We liked this filly so much, Bliss has been re-bred for a full sibling in 2024 !!
---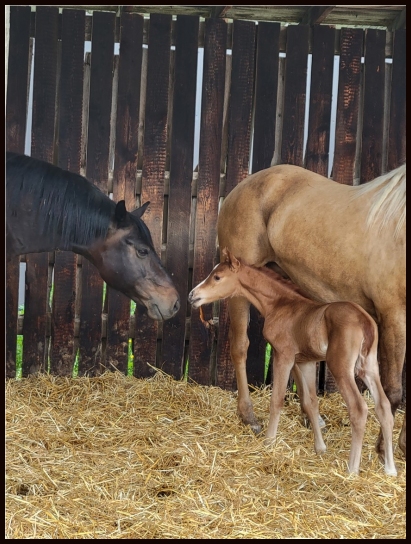 ---

Last Updated on June 18,2023
By D.L.C. Internet Services