Coulee Bend Upper Class
Last Updated on June 27, 2015
---
'Classy' definitely lives up to her name. No matter what she is doing, she grabs your eye and holds it - she is just that classy. And bold, and loving, and inquisitive, and athletic and ........... I just can't say enough about this sweet girl. She is the first of the cross of Connor and Quinn, but we are so thrilled with this filly, we have done the cross again for 2016! Easy to work with, loves, loves, loves attention and WOW does she have an awesome topline and great movement. It just makes sense tho - she is from some great show lines - Tug Hill Whamunition, HVK Bell Flaire, UVM Promise, Pot of Gold ........ it just keeps going !
Huge congratulations go out to our long time clients and friends Paul and Sybil, who have chosen to add Classy to their Morgan family, we know they will love her !
---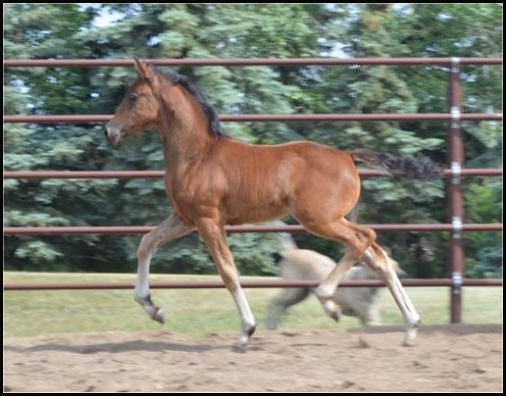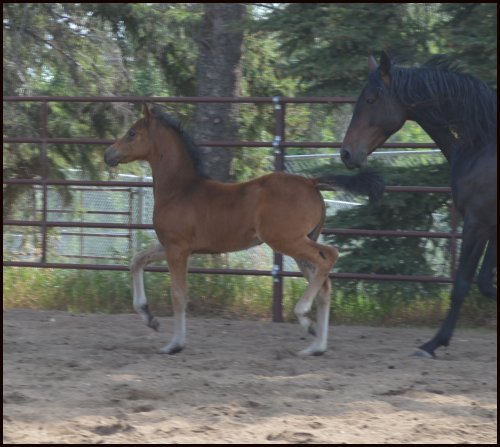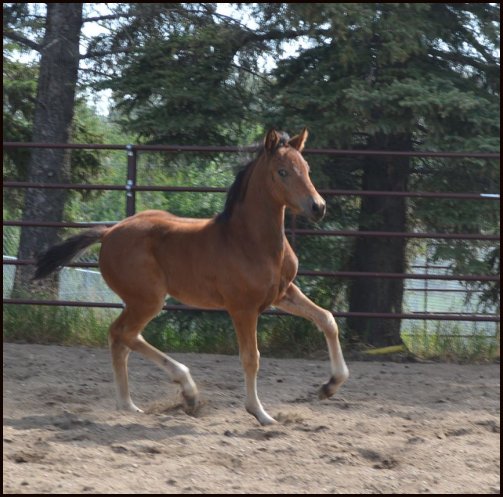 photo taken at 1 day old
---
Pedigree for Coulee Bend Upper Class

Coulee Bend
Upper Class

2015 Bay Filly

UC Davis tested:
E/e A/A
Unconventional

2006 Silver Dapple Bay
Gone Gold
Adiel\'s Casino Gold
Sweet\'s Dexter
Eden Rose
Kennebec Topaz
Medomak Cavalier
Kennebec Opal
Foxton Frosty Dawn
Foxton Society Beau
Society Statusmaster
Dores Day
Foxton Smokey Dawn
Topside Midnight
Foxton Felecia
Coulee Bend Quintessence

2011 Bay
Baccarat\'s Extra Flaire
HVK Bell Flaire
Noble Flaire
HVK Belleek
MLF Jessica
Tug Hill Whamunition
Beaver State Fantasy
Coulee Bend Karisma
UVM Thomise
UVM Promise
UVM Josie B
Vinewood Gift of Gold
Pot of Gold
Vinewood Ambition
Pedigree generated by PedigreeQuery.com
---

By D.L.C. Consulting Inc.